Cwu speed dating
Skip to main content. Contact Us Career Services Bouillon career cwu. Career Services helped sponsor a tour of four food-related companies for food science and nutrition students!
CWU campus
Tuesday, Oct 2, 2: To RSVP not required, but encouraged: There were noticeably fewer women present, and a glance told me that they all had a more discerning eye than the men. Probably chalk it up to the same reasons as why men and women use tinder differently.
College of Business | Torta Thursday sponsored by CWU Business fills The Porch
Interestingly, the woman in cosplay who had been at the table when I signed up was among them. I later learned that they usually have up to three times as many men sign up as women, which is why they let women sign up for free.
list of best dating site in usa?
dating yamaha outboard.
Get ET Markets in your own language.
minute dating!
You are here.
Student Union and Recreation Center | Sexual Responsibility Week?
Some of the most interesting people I met were: We exchanged a look and she quietly told me she was from Victoria. I told her I was too.
Once everyone rotated through, the two sides were brought to opposite ends of the rooms where tables were set up with sheets of paper on them. The papers had numbers matching everyone we had just speed dated. This was our chance to give contact information to anyone we wanted to meet again. I put my cell number down on a few sheets of paper and was given a sheet contact information from seven people I had spoken to. As for me and the cool-eyed girl: We met for coffee the following day, and ended up spending most of the weekend together.
It turns out we had more in common than either of us initially guessed, and we are still close now several months later.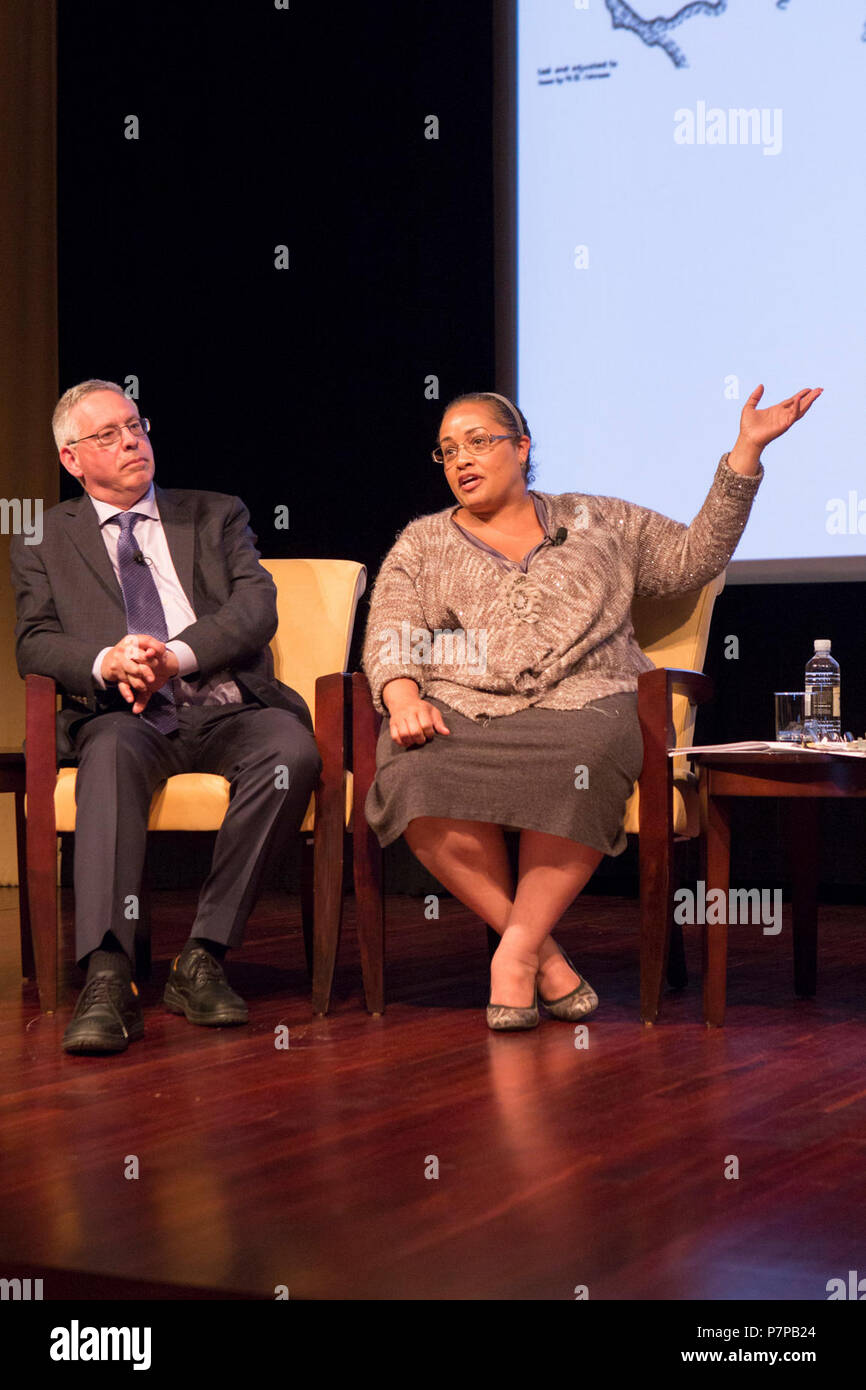 Telstra showcases Gigabit mobile services Visionstream flags redundancies Silcar Telecommunications EA goes to ballot Lend Lease negotiations continue Employees to vote on ACMA agreement End of an era: Telstra switches off 2G Telstra, Optus winners of latest "black spots" funding Senate passes Turnbull government's anti-union legislation Unions back Labor move for visa review Is your employer paying your super?
An early end-of-year greeting Telstra jobs to go to IBM? Call centre scams predictable says CWU Government to fund NBN debt Telstra launches Smart Home products Telco customer privacy breaches disgracefully predicable: CWU to lodge dispute on CT grading. EA goes to ballot.
All Campus Chapters
Lend Lease EA update. Optus profits plunge despite mobile growth.
Majority of NBN users still only want modest speeds. Unions to launch Make Australia Asbestos Free campaign. ACMA negotiations grind on Telco industry veterans call for NBN write-down Google Fiber winds back planned roll-out Victoria moves to regulate labour hire Telstra trials new workforce management system CWU disputes Telstra Wideband redundancies Leave with Telstra, says union Telstra gets its volunteers EA discussions continue One Nation shows its anti-union colours CWU's Ed Husic gets new digital economy role Unions seek protections for digital economy workers Triple zero tender raises serious questions about reliability and community health and safety Vodafone suffers outage Telstra to boost field workforce Telstra Operations shake-up continues Telstra destroying secure regional jobs, says CWU CWU wins upgrade for Telstra member Telstra sends HR jobs offshore Silcar Communications employee consultations Telstra job cuts hit already depressed areas Optus cuts network jobs Lend Lease initiates bargaining ACMA negotiations get formal reset Telstra exchanges a disgrace says CWU New wireless challenges to NBN Workers' compensation scheme failing employees, says report Telstra seeks voluntary redundancies in Networks Delivery ACMA negotiations to resume NBN external workforce needs to double Telstra boosts entertainment offerings as mobile video traffic surges Telstra profits should go to job creation, not job destruction, says union NBN hits roll-out targets CWU meets with Telstra on nbn training Wages growth hits new low CWU seeks clarification on Telstra's scheduled overtime plan Scheduled overtime in Telstra: CWU urges caution on Telstra rewards programme Telstra profit a slap in the face for customers and sacked workers Former Telstra staffer questions offshoring Telstra prepares to send more jobs offshore Lend Lease negotiations to begin Pubs support sacked CUB workers CWU meets with Telstra on performance pay ISGM expands Foxtel role Workers made to sign anti-union contracts Australia tops poll for mobile connectivity Redundancies flagged by Telstra Business Telstra slashes contact centre jobs in Perth, Melbourne Telstra ramps up for HFC contract Optus to offshore more jobs Telstra outages to hit staff bonuses Consolidation continues as Vocus acquires Nextgen Unions played major role in federal election result says analyst Visionstream Telecommunications redundancies Visionstream EA discussions continue Telstra to launch new "Smart Home Platform" Telstra buys into mining services sector Labor will crack down on labour hire Coalition backs small business on "unfair" domestic violence leave Coalition's PaTH a dead end, say unions CWU challenges Design banding decisions Visionstream Telecommunications to cut staff numbers Bargaining begins at Visionstream Communications Optus invests in cyber security training Unions welcome Labor stance on trade agreements Foxconn replaces workers with robots Verizon strike ends with major wins for union members Overtime or emergency work?
Telstra's woes continue ACMA negotiations to continue, but vote on hold Health and Safety training: Wages growth at historic lows, youth unemployment high Employer group wants awards gutted Verizon strike starts to bite Telstra workers to be pawns in Turnbull's Medicare privatisation plan Visionstream Telecommunications EA goes to ballot Telstra Wideband design review Telstra commits extra 50 million dollars to mobile network Cabling registry seeks feedback on compliance Verizon strike enters fifth week Visionstream Telecommunications Enterprise Agreement ETT in Service Delivery Telstra Drug and Alcohol policy: Productivity Commission to review USO Verizon workers strike for job security May Day Optus confirms job cuts, offshoring Labor to retain "hybrid" NBN: NBN fatality highlights contracting problems Telstra to implement new drug and alcohol policy NBN contractors left out of pocket Services, jobs at risk as Optus sacks nationwide Employees say Yes to Kordia Maritime agreement CWU wants answers on Telstra Wideband review Let Us Know TPG posts bumper results CWU meets with Optus on company restructure Telstra flags redundancies in Defence Engagement EA consultations begin Tech company wants 40 hour week Review Period coming up CWU meets with nbn on training, contractor payments CWU queries Telstra on visa workers CWU meets with Telstra on workforce planning Telstra travelling time policy: Visionstream Silcar Telepower agreement update Telstra contractor dies after fall from tower Health and Safety Training NBN worth only half its build costs, say analysts Kordia Maritime agreement close to finalisation Silcar Telecommunications Visionstream EA negotiations underway Leighton's restructure complicates bargaining Attention Health and Safety Representatives Telstra flags decision to end Network Construction travel time policy CWU meets with Telstra on redundancy processes Cybersecurity centre will create jobs, says nbn Telstra to increase contractor workforce Unions welcome Innovation Statement Top executives now paid 50 times average earnings Telstra seeks voluntary redundancies in GES Annual leave and long service leave entitlements: Telstra proceeds with planned redundancies Unions lobby rural MPs on penalty rates Labor states introduce paid domestic violence leave Queensland goes back to the 19th century New trade agreement threatens jobs say unions Telstra to shed more call centre jobs CWU meets with Telstra on consultation processes Telstra's Global Service Model: Optus EPA approved Contract change means Optus job losses Private sector wage growth the lowest on record Further Telstra job losses flagged CWU meets with Telstra on redundancies CWU challenges centralisation Telstra EA certified Telstra flags new round of redundancies Optus agreement voted up NBN roll-out plans released Fast trials hit Mbps Labor wins changes to China trade deal Three workplace deaths a week in Sweden experiments with 6 hour working day Telstra flags DA call centre closures Fast for high speed broadband Telstra EA Update Telstra keeps grip on mobile market Optus EPA discussions begin Australia Post scam points to wider problems.
CWU Marketing (opc) Private Limited
Cut Sunday penalty rates says Productivity Commission Unions condemn proposed UK anti-union laws Telstra to outsource more jumper running Fair Work Commission makes Optus modern award Labor conference resolves to protect Australian jobs Labor to move on FIFO conditions CWU national election results declared Optus flags new redundancies Free Trade Agreements mean fewer Australian jobs say unions UK government introduces new anti-union laws CWU members reject rule change EPA discussions due to commence Senate hears of visa abuse Morrow says skill shortages persist Telstra EA negotiations Telstra goes cold on NBN construction contracts At the bottom of the heap: Fixed line in decline: ACMA releases new mobile usage numbers Unions alarmed by China - Australia trade agreement Telstra EA negotiations report Shift work in Service Delivery Telstra moves more technical work offshore Optus Business targets non-traditional markets Telstra digs in Optus sheds more jobs, signals cost restraint Optus award discussions continue Telstra still sending jobs offshore Telstra Enterprise Agreement - Bargaining Bulletin 1 - Directory Assistance rest breaks: CWU notifies dispute Membership plebiscite advice Optus award update NBN Co rebadges - to nbn Bidding war for iiNet heats up Telstra EA negotiations underway soon Telstra wants new shift work system for Workflow employees Shift loadings or overtime?
Optus wants two bob each way Optus award discussions NBN Co agreement update ACMA negotiations enter 9th month Vodafone renews offshoring contract Insecure workers need better protections, say unions NBN adds a further , premises to roll-out schedule Telstra EA survey CWU opposes rest break changes Optus award modernisation NBN agreement still on hold CWU meets with Telstra on performance principles Vodafone next takeover target?
One award should fit all, says big business Then there were three: TPG makes bid for iiNet Telstra wins major Hong Kong cloud contract Telstra Modern Award - NO threat to redundancy entitlements David Thodey departs from Telstra CWU meets with Telstra on call centre rest breaks NBN Co negotiations slowed by government interference Telstra moves on domestic violence leave CWU secures key Telstra award conditions Telstra award creates new redundancy entitlements Telstra reports record profit for half year Optus reports drop in profits but healthy increase in revenues Overtime or emergency duty?
Telstra drops attempt to short change employees Coalition government stymies NBN Co. Telstra NBN design contract means jobs for Telstra employees Telstra Award Modernisation - NO threat to redundancy entitlements CWU and Telstra in dispute Telstra end of day arrangements Full Bench to consider Telstra modern award Telstra increase mobile market share NBN Co negotiations resume Government responds to Vertigan inquiry recommendations More Telco workers needed says industry group CWU meets with Telstra on workforce management Telstra announces domestic violence policy NBN Co releases new corporate plan NBN EA negotiations update NBN Co confirms roll-out strategy More job cuts to come says Telstra Telstra Xmas close down know your rights Telstra award modernisation update CWU meets with Telstra on classifications pay NBN Co freezes agreement negotiations CWU meets with Telstra on Wideband issues GES redundancies continue Optus succeeds in award application Visionstream EA voted up Telstra confirms focus on Asia CWU disputes Telstra Wideband reorganisation Telstra implements GES redundancies New industry body to address telco skill needs Telstra Super wins Fund of the Year award Telstra's "While You're There" Initiative Optus - outsourcing and off-shoring continues Visionstream jumps the gun with EA ballot ACMA bargaining update Telstra flags further Service Delivery redundancies Telstra sends more jobs offshore Unions meet to consider joint campaign against off-shoring NBN Co flags ongoing cost problems TPG fibre roll-out gets green light Optus - under new management Telstra ramps up 4G offerings Telstra proceeds with GES job cuts Automated dispatch - Telstra agrees to discuss impact on AWA staff ACMA enterprise bargaining starts CWU takes anti-offshoring message to Canberra Visionstream contract loss raises redundancy fears Telstra says it will go ahead with Global Services job cuts.
Optus announces more redundancies Optus continues to tread water with 1st quarter result Optus award modernisation case heard ISGM subbies meet over Telstra automated dispatch system Telstra Field Improvement Programme Optus award modernisation update Telstra proceeds with dispatch reorganisation - with modifications Telstra Super offers options to Defined Benefit members Telstra to outsource fleet roles FWC to conciliate Telstra award modernisation issues NBN contracts to encourage direct employment Desperate times - Telstra mobilises engineers to clean exchanges Vertigan reports may spell trouble for TPG Telstra leads the skill drain says union CWU meets with Telstra on scheduling and dispatch redundancies Customer Service Delivery restructure continues Telstra introduces new on-line performance management system Customer Service Delivery performance measures Telstra flags scheduling and dispatch redundancies Telstra to undertake major FTTN trial Telstra automated despatch trial Telstra flags redundancies in Billing and Credit Management Award modernisation update Vodafone report reveals scope of global surveillance Telstra to trial new automated dispatch system Third of NBN connections faulty NBN Co enterprise agreement talks begin CWU queries Telstra on vehicle monitoring Visionstream greenfields contract extended Service Stream gets more NBN work.
Telco e-Bulletin - 8 Telco e-Bulletin - 7 Telco e-Bulletin - 6 Telco e-Bulletin - 5